Exmouth is a town on the tip of the North West Cape in Western Australia.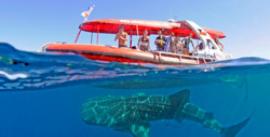 Snorkel with the biggest fish in the sea! Start the day with a snorkel on the Ningaloo Reef, then we use a spotter plane to locate the fish and our experienced guides will lead you on the greatest a...
Book Now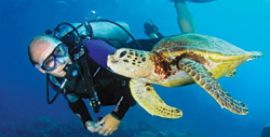 The PADI Open Water certification will allow you to dive in anywhere in the world to 18m with a qualified buddy, without ongoing professional supervision, in conditions better than, or similar to th...
Book Now